Learner Ability
Pronunciation Evaluation: Pronunciation errors indicated objectively and specifically
When the learner reads the displayed text, the parts of the sentence with pronunciation errors are displayed in a pinpoint manner.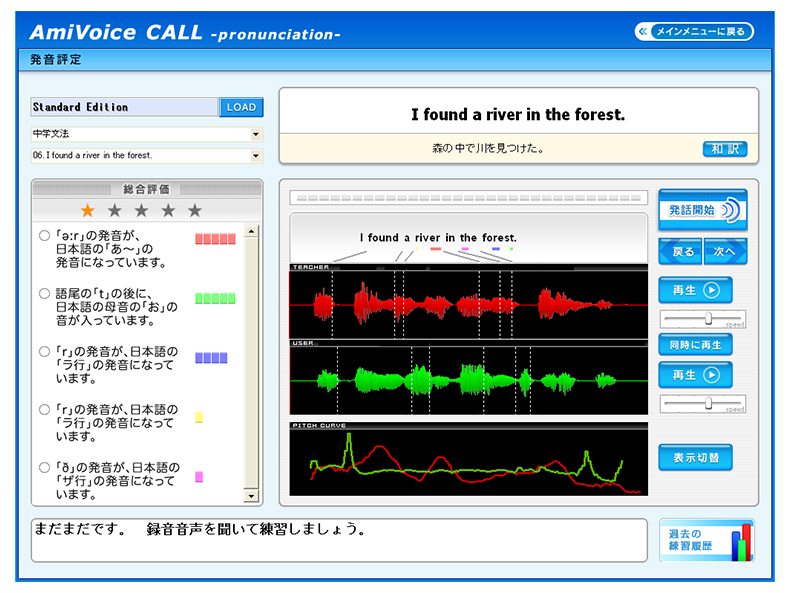 Pronunciation Practice: Concentrated practice on areas of poor pronunciation
Allows focused practice at the level of individual words to address pronunciation weaknesses indicated on a pronunciation evaluation menu. Pronunciation results are ranked according to three easy-to-understand grades: correct (○), satisfactory (△), and incorrect (×).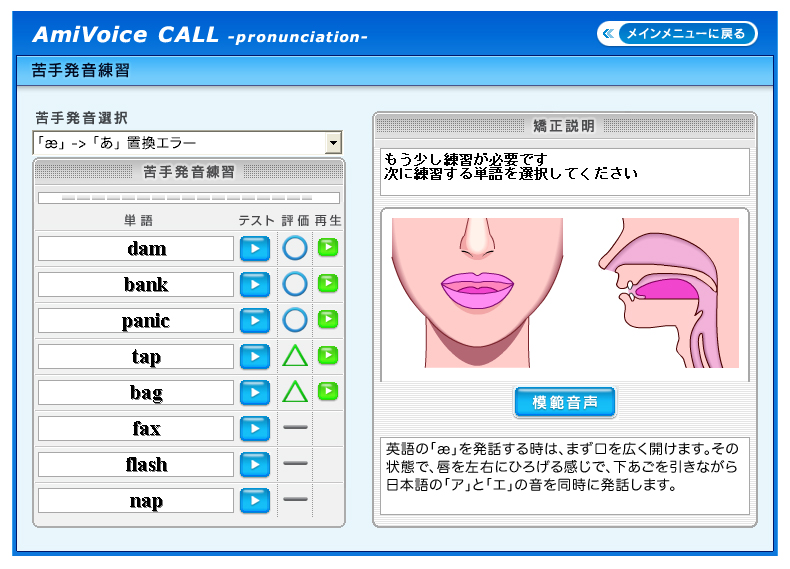 Listening Practice: Listening practice for pronunciation that Japanese people find difficult
Enables listening practice for sounds Japanese people find hard to distinguish, like "f" and "h."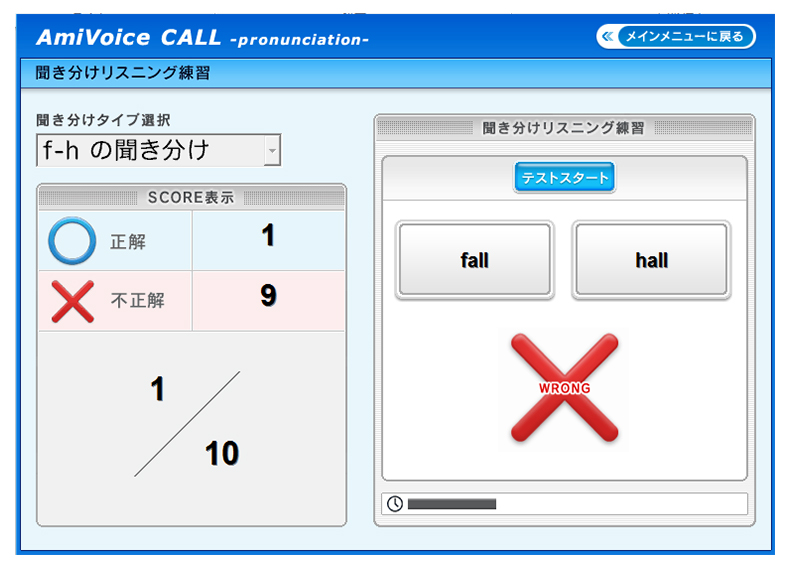 Statistical History: Graphical representation of weak points
Displays practice results in order of weakest to strongest based on data from both pronunciation evaluation and listening practice. Graphically presents daily evaluations to allow a visual grasp of practice results.